Regular price
Sale price
$25.00 USD
Unit price
per
Sale
Sold out
Share
Thank you for considering permanently applying my art on your body. That rocks! Many tattoo artists require proof that you have permission from the artist to use their work and this ticket is like your permission slip. It's also a great way to support the original artist-- me! Your purchase will get you a downloadable PDF ticket. No physical item is shipped with this listing. If you need a clearer image of the artwork along with your ticket purchase, please send me a message or let me know in the order notes. Subject to availability, as not every sketch gets scanned, some older work has been lost to the fickle hand of technology, etc. But I'm happy to send it if I have it.
--------------------------------
Ticket rules: One-time, non-exclusive, non-commercial use. One-time: For your own personal tattoo. Not for a tattooist to add to their portfolio of available designs. Non-exclusive: Someone else may use the same design. I will also continue to use the artwork in my shop, etc. Non-commercial: No putting it on stuff and selling it! Ticket applies only to original artwork that was not created as a commission for someone else. Most pieces that were commissioned will be noted as such in my Etsy or Instagram, but if you are unsure, feel free to ask! Ticket is for existing artwork only. It does not entitle the purchaser to a custom design or to edits or customization of artwork by me. Your tattoo artist may make any necessary edits or adaptations to ensure that the design works as a tattoo.
--------------------------------
I'd love to see the finished product! Please feel free to message or email me with pictures of your tattoo or tag me on Instagram @stupidanimals.
View full details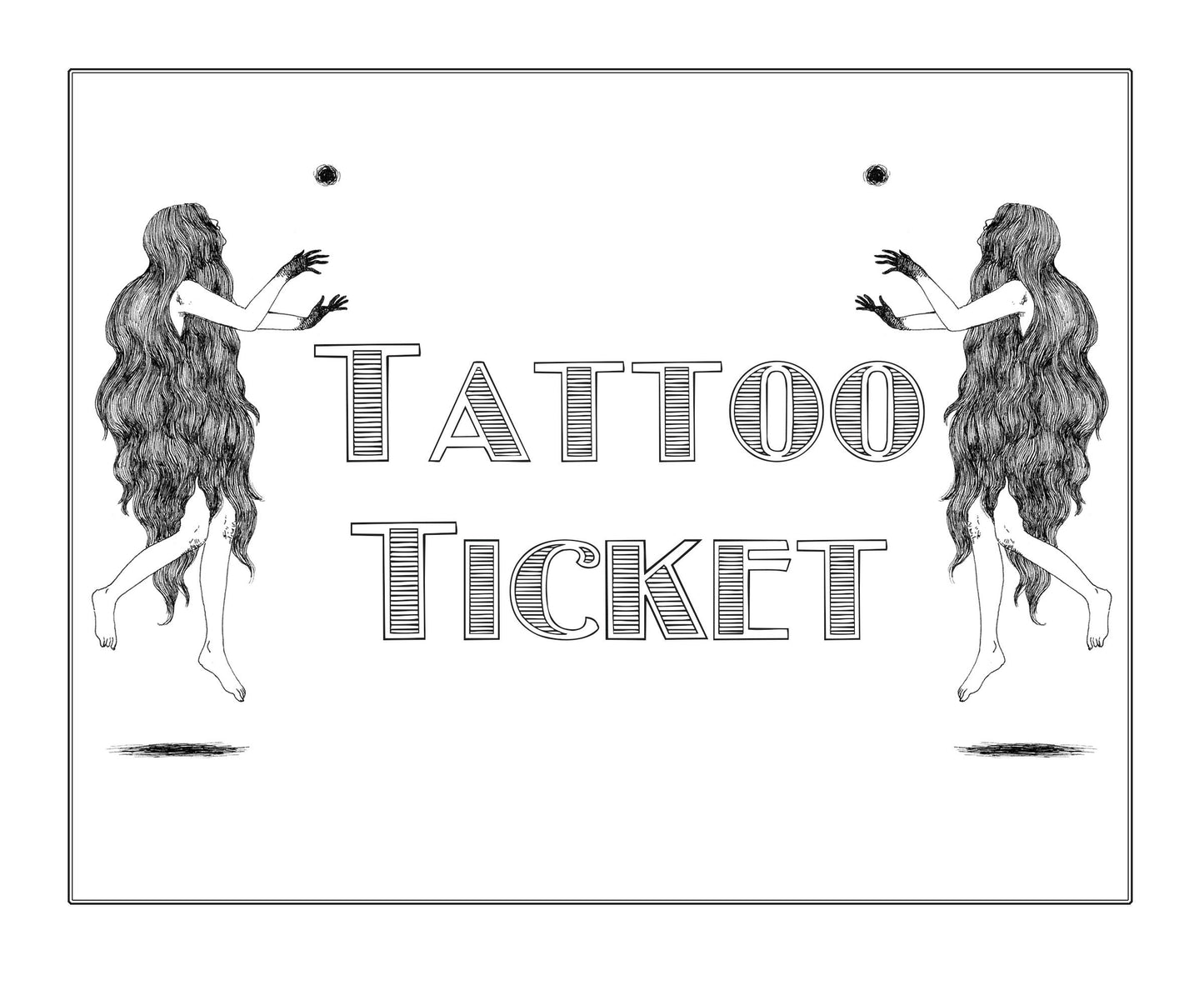 Shipping

Ships flat via USPS. Handling time is 3-5 business days. Please contact us if you need your order shipped sooner and we are generally happy to accommodate!

Please bear with us as we settle into the new website. Excess shipping overages will be refunded.

Thank you!

Returns

Generally returns are not accepted. If there is an issue with your order, please contact me.